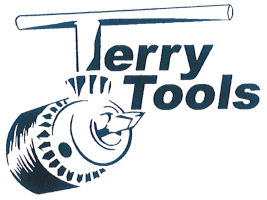 TERRY TOOLS Inc.
Since 1911
Terry Tools, based out of Buffalo, NY, has been providing drilling tools, attachments, parts and accessories for over a century. Terry Tools was founded in 1911 under the name of The George A Terry Co. Given our experience, attention to customer service and our access to resources, we are truly the one-stop shop for angle and straight drilling attachments. Contact us today to order a Terry Tool or attachment and download and view our Pricing Guide.
Straight and Angled Drilling Tools
Whether you are in need of straight, flexible drilling attachments or 45-degree angle drilling attachments, Terry Tools is here to help. We have access too hard to find drilling parts and accessories, so be sure to check with us first! We will treat you like family from day one, so you will have the peace of mind that you are investing your time and money into a company you can trust and that will have your best interests in mind before, during and after your purchase.
Contact Terry Tools for More Information on our Tools and Parts
Terry Tools is Buffalo, NY's number one source for straight drilling attachments, 45-degree angle drilling attachments and right angle drilling attachments. If you have questions about any of our products or services, give us a call today at (585) 492-5128 or fill out our free Quote Request Form. We look forward to hearing from you and working with you for many years to come!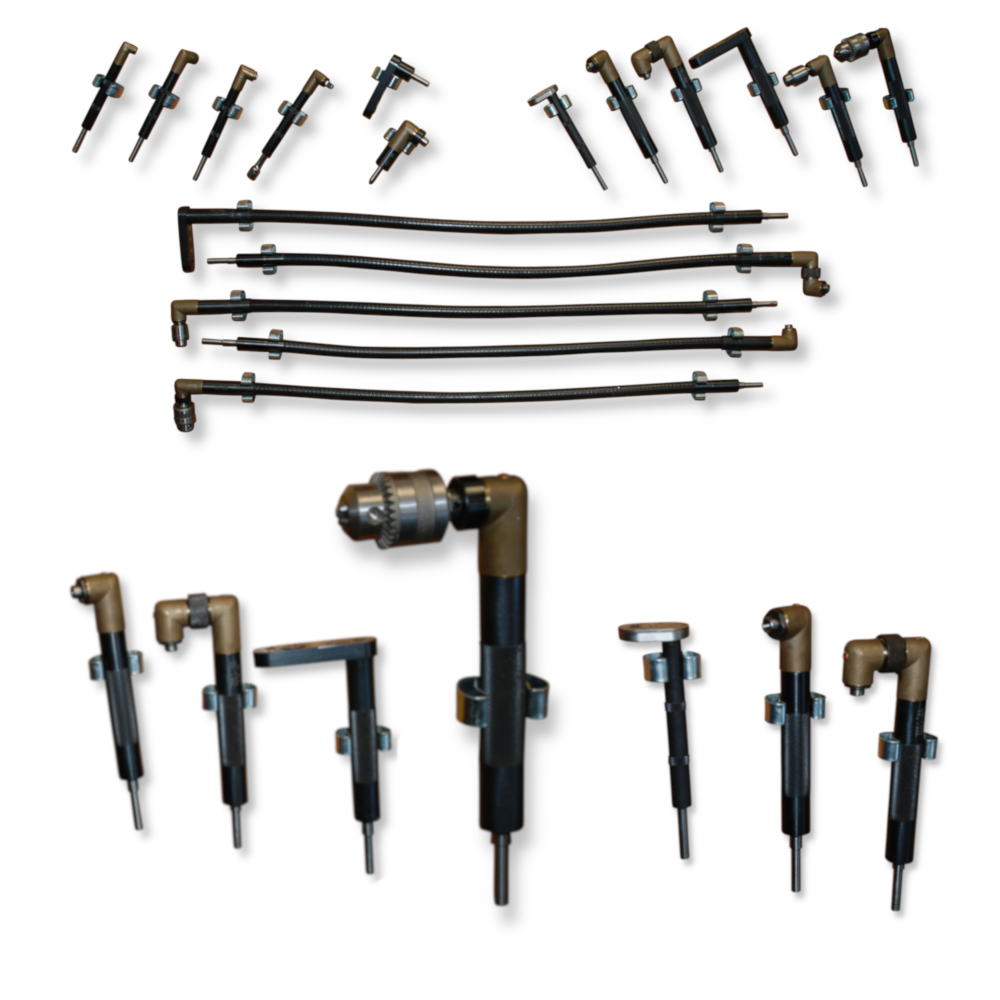 Terry Tools Parts
Specializing in Close-Quarter Drilling.
Dependable precision tools in a variety of sizes and designs
(up to 1/4″ capacity) for all types of drilling problems.
Terry Tools provides a long list of configurable parts for each one of our drilling attachments. The variable sizes, adjustments and capacities allow you to use your drill in many situations and on many different devices. Our part finder chart allows you to locate replacement and interchangeable parts for your drill attachments, including the drive shaft, gear assembly, adjustable chuck, handle, gear spindle and all attached parts. Like all of our equipment, our components are made especially for your requirements and they are built according to the needs and specifications of each high-quality drill attachment. Because of the unique construction and materials used in our drills, only Terry Tools replacement parts should be used. We make it easy to order new components for your drill attachments and keep your equipment working in optimal form over years of use.
For over 100 years, we have been developing critical tools for tough jobs. Our drills are specially made to reach difficult areas and give you a secure hold. With five different designs and dozens of different models in each category, we have drills to complete nearly any job. Decades of development and continuous innovation have made our drills superior in durability, versatility and efficiency when it comes to tight angles and long reaches. We use heat-treated alloy steel for our drill attachments, which allows them to stand up to high-stress applications, heavy materials, and especially hard-to-reach places. While some of our smaller drills may be used for bigger jobs, we make it easy to maintain your drill if you need to overextend its power. Some angles can only be reached through a smaller drill, so we give you easy instructions and on-demand ordering so you can replace any parts that wear down.
Contact Bliss Machine to order your drill attachment today!