ISO CERTIFIED
Bliss Machine, Inc. is proud to be ISO 9001:2015 certified, allowing us to give customers complete confidence in our control over materials and processes.
Bliss Machine's success is brought about directly from the success of our clients. As an ISO 9001:2015 certified CNC Machine Shop, you are assured our services meet industry quality standards. We exceed these standards with a dedication to precision demonstrated by our experienced and talented employees, cutting-edge CNC machines and a facility designed to handle high-volume productions. For services such as CNC Swiss turning machine, 5-axis CNC machining, and CNC milling and CNC quality & inspection – rely on no other CNC Machine Shop than Bliss Machine, Inc.

Bliss Machine Delivers Confidence
Bliss Machine, Inc. is committed to inspiring complete customer confidence in our ability to supply custom machining. Customers trust Bliss Machine's expertise to recognize and solve productivity challenges before they become shortages, and for fine tuning a machining process to increase production speed and cut unit cost.
Custom Manufacturing Capabilities
At Bliss Machine, we use advanced equipment to offer you a variety of CNC machining services including CNC Swiss Turning Machine, 5-Axis Machining, CNC Milling, Quality and Inspection and much more. Using our 5-axis CNC machining centers, our skilled machinists can make turned and milled parts using a wide range of plastic and metal materials.
We can manufacture your CNC machined prototypes and parts out of almost any material.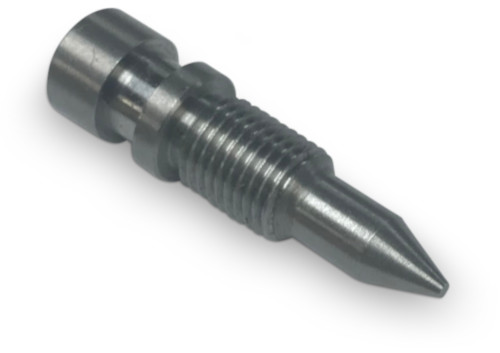 Contact Bliss Machine, Inc. for a quote today!
No Minimum and No Maximum Quantities Required.